Advanced English for Professionals
This online class is designed
for International professionals. The specially planned schedule of one evening per week and the business oriented curriculum are both tailored to meet the needs of people who are working and living in the Silicon Valley. The level is considered advanced, because the students are past their educational stage and are usually employed in their fields. Nevertheless, students are encouraged to ask questions about English topics at any level. Many of the most problematic recurring issues of grammar and spelling will be addressed.
Advanced vocabulary
Idioms and Collocations
Industry Jargon
Marketing
Management
Engineering
Business topics
Business news and reports
Communication skills at work
Innovation and creativity
Measurement and approximation
Meetings and brainstorming
Plans, decisions, and regulations
Presentation and conferencing
Research and development
Linguistic topics
Articles and other parts of speech
Gerunds vs. infinitives
Immersive language acquisition
Modification and ambiguity
Register, stress, and intonation
Conversational topics
Agreeing and disagreeing
Common American expressions
Emphasizing and intensifying
Ideas, thoughts, and opinions
Responding and requesting
Socializing and discussing issues
Storytelling
Gain experience, acquire accuracy, and develop confidence, in depicting information and presenting ideas in formal and casual business settings.
Instructor: Lizz Caplan, Ph.D.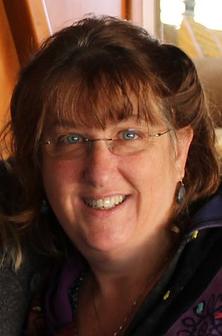 Professor Caplan is a native speaker of English with a doctorate in Second Language Acquisition and Instructional Technology from the University of South Florida. She has specialized in ESL for professionals, focusing on conversation, writing, research reporting, and presentation skills.
To hear how I sound and what I know about English click here: